Member Success Intern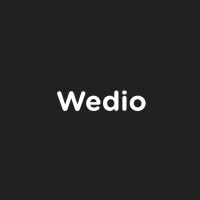 Wedio
Location unavailable
Posted on Tuesday, March 15, 2022
Do you love connecting with people? Are you a devoted and hardworking individual who is committed to providing an exceptional experience for members through regular contact? Do you want to be a part of the international media industry's Nordic Startup journey? If that's the case, you're the one we're looking for right now!
We're looking for an intern that wants to help us provide an exceptional experience for our members by maintaining continual touch. We don't expect you to be an expert before you begin, but if you have strong motivation and organisational skills, we are confident that you will thrive as a Member Success Specialist after taking this internship. Moreover, you are motivated by a sense of responsibility and enjoy working in a youthful and dynamic workplace where ideas are quickly translated into action. Join Wedio's Member Success team, where you'll be given responsibility, flexibility, and the ability to shape processes and strategy right away.
Your role
You will become part of the member support department where you will be involved in Wedio's operations and communication strategy. Your tasks are within;
Develop and adjust processes to make sure that new members are successfully onboarded.
Develop improvements for our platform and product in cooperation with our UI/UX team.
Identify areas where there are gaps and develop methods to help customers get the information and support they need.
Assist our members in finding the greatest rental deals, speaking with potential lenders, and guiding them through the process.
Develop processes and relationships that will boost our members' retention and loyalty.
Other relevant disciplines.
About you
You study communications, marketing, journalism, or a-like.
You write and speak fluent English.
You are adaptive, proactive, and eager to take on new challenges.
You have strong communication skills and are not afraid to step out of your comfort zone.
You're well-organised and dedicated to helping your coworkers reach their goals.
Skills you can expect to achieve
Excellent relationship management skills.
Able to manage sales-related conversations.
Know how to handle problems that are difficult or complex.
Kick-start a career within Customer Success Management in 2023.
About Wedio
Wedio is the fastest-growing European camera-sharing community for Filmmakers and Photographers. We make it up to 40% more affordable to rent video equipment on a daily, weekly, and monthly basis — with global coverage.
We help more than 9,000 filmmakers become better creators — together. Our eco-system involves Gear sharing, Gear subscription, and Courses, and we currently experience extensive growth.
Our mission is to keep great stories alive. We achieve this by facilitating the sharing of knowledge, tools, and services that help you as a creator craft better stories. Because we believe that visual content plays a crucial role in the future of communication, our offerings are tailor-made to support visual creativity. Our vision is to become the #1 community for ambitious creators.
Practical stuff
The internship will be for at least five months, starting in autumn 2023, and will be unpaid. If you find the internship interesting, send us your application.
For more information or questions please contact Monika at monika.b@wedio.com or phone number 52 69 90 13.
Popular listings for rentals