We Are Looking for Local Heroes to Build Their Local Wedio Community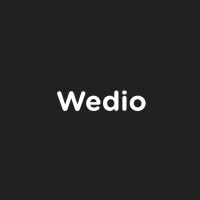 Wedio
Location unavailable
Posted on Thursday, January 27, 2022
Do you have an inner entrepreneurial hunger? Are you passionate about great video storytelling and hate to compromise on gear? Are you a damn good salesperson and do you want to be part of a startup growth adventure? Then look no further!
We are currently experiencing traction in Denmark, United Kingdom, The Netherlands & Germany, and are now focusing on scaling into other countries. To help us do so, we want exceptional Regional Partners, who can take a key role in building the Wedio Community in their local region.
Your role as Wedio Partner
You will take a key role in the operation in:
Setting up a local strategy and implementation plan in your region
Onboarding lenders to the platform
Helping creators rent or subscribe to the right gear
Building a local community of creators
Do ongoing local business development
Your skills
Skills we value in an applicant:
Entrepreneurial mindset
Sales competences
General Business Economics
At least some basic technical knowledge of film equipment
At least basic spoken and written English and (your local language) skills
Softer traits
As we are a startup, it's important that the candidate thinks along the following lines:
Love great storytelling, and enjoy a well-produced piece of visual content/video
Thrive in an environment where flexibility and adaptability is of the utmost importance
Love being a part of a tightly knit team with a flat hierarchy
Passion about the startup culture and independent
To keep great stories alive
Wedio is the new European sharing community for filmmakers and photographers. Wedio gives creators the opportunity to access their desired gear and financial flexibility in order to focus on their craft. Wedio provides creators with the essentials in order to share gear safe and smoothly. This implies excellent coverage conditions, thorough member verification, a rating system, an easy suited communication system, a member-friendly platform, and a transparent environment.
We make renting easy. By promoting the listed gear and handling the formalities we encourage conveniency towards our lenders. By gathering the supply of local gear in one marketplace, creators are able to make quick and informed decisions when renting. At the same time, Wedio provides creators with the opportunity to expand their network, and to interact with and help other like-minded artists.
Our mission is to keep great stories alive. We achieve this by facilitating the sharing of knowledge, tools, and services that help you as a creator craft better stories. Because we believe that visual content plays a crucial role in the future of communication, our offerings are tailor-made to support visual creativity. Our vision is to become the #1 community for ambitious creators.
What Wedio does for you
Provide exclusive rights to the Market
Run an always-on digital marketing setup within the targeted cities with a monthly minimum adspend
Deliver and maintain a well-functioning and market leading online Platform
Global Partnership deals including global Coverage for the members, ID-verification system etc.
Deliver necessary online and offline marketing materials
General business development and support
Compensation
If there is a match, and you successfully build your local business, you will have the opportunity to obtain equity in the company.
Initially, you will enter a lucrative provision based trial period. After the trial period, the contract will be negotiable in regards to salary and/or equity.
Interested? Time to apply
As a first step, please fill out our questionnaire for us to get a better understanding of you and your market. From there, you will hear from us.
Go to questionnaire
Please do not hesitate to contact us, if you want to hear more!
Best regards
Kasper, Daniel and Morten
daniel.sand@wedio.com
Popular listings for rentals