Frontend Developer Intern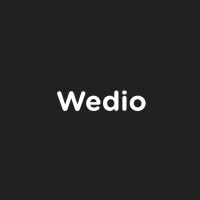 Wedio
Software Engineering
Denmark
Posted on Thursday, January 27, 2022
We are currently experiencing extensive traction, and are therefore looking for a Frontend Developer with a passion for creating scalable marketplace solutions, and who is eager about learning from some of the brightest developers in Denmark.
Your role as Frontend Developer Intern
You will take a role in the operation as:
supporting in designing great user experiences for our members
supporting our Lead Frontend Developer & CTO in making scalable solutions
implementing the frontend coding
Your skills
We expect that you:
find great User Experience to be just as high priority as excellent coding skills
are passionate about the startup culture and independent
dream about creating scalable marketplaces for millions of users
are motivated by getting a lot of responsibility
preferably, have experience with technical SEO & e-commerce/marketplace
Our current platform is built on the open-source platform of Sharetribe (Ruby / RoR), and we are currently working towards a more scalable solution using serverless architecture in Amazon Web Services.
About Wedio
Wedio is the fastest-growing European camera-sharing community for Filmmakers and Photographers. We make it up to 50% cheaper to rent video equipment on a daily, weekly, and monthly basis — with global insurance.
We help more than 7,000 filmmakers become better creators across Denmark and the UK, and we currently experience extensive growth.
Our mission is to keep great stories alive. We achieve this by offering the tools and services that benefit creators so that they can focus on their craft.
Practical stuff
The internship will be at least five months during autumn 2023, and it will be unpaid. If you find the internship interesting, send us your application.
For more information or questions please contact Kasper at kasper.vesth@wedio.com or phone number +4526196663.
Popular listings for rentals