Clinical Implementation Specialist (EU markets)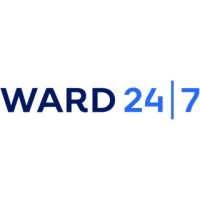 ward247.com
Posted on Thursday, October 26, 2023
Job Description:
Title: Clinical Implementation Specialist (EU markets)
Company: WARD 24/7, Copenhagen
Location: EU
About WARD 24/7:
WARD 24/7 is a digital health company based in Copenhagen, Denmark. We are revolutionizing hospital nursing care with a proprietary AI-enabled, smart device-based Clinical Support System. Using standard patient monitoring data, our system detects relevant clinical complications earlier, with less false alarms than legacy devices. Our platform enables nurses to better anticipate potential patient problems and reduce the risk of severe events including sepsis and stroke. In short, our system helps enable continuous patient monitoring in the general ward – creating a new Gold Standard for early detection of clinical deterioration – and at the same time to help solve the wide-spread nursing-shortage.
We are anticipating European CE-mark approval in the coming months and are currently finalizing our commercialization and product launch plans.
Position Overview:
As a Clinical Implementation Specialist, you will help drive the change towards a new standard in hospital monitoring. You will play a key role in helping our customers in the EU successfully implement and use our SaaS platform. You will work closely with clinical teams to understand their needs and workflows, and then develop and deliver implementation plans. You will also provide training and support to help customers get the most out of our platform. Clinical Implementation Specialist role will work closely with the Chief Commercial Officer as well as the Head of Clinical & team.
Responsibilities:
Work with clinical teams in the EU to understand their needs and workflows
Develop and deliver customized implementation plans
Provide training and support to help customers in the EU get the most out of our platform
Troubleshoot and resolve implementation issues
Work closely with the product team to provide feedback and suggestions for improvement
Deliver compelling product demonstrations and presentations to showcase the value of our SaaS system.
Manage and develop accounts: Build relationships within existing accounts; Key relevant evaluation and purchase decision makers including clinical, hospital management and IT stakeholders and ensure WARD 24/7 is spread to all relevant wards
Manage day to day corporation with strategic partners in-hospital, including patient monitoring, EHR and nurse work-flow companies that enhance the company's value proposition and market reach
Qualifications:
Bachelor's degree in a related field, such as nursing, healthcare administration, or health informatics
2+ years of experience in clinical implementation or a related field
Strong understanding of clinical workflows and healthcare technology in the EU
Excellent communication and inter-personal skills
Ability to work independently and as part of a team
Work with clinical teams in the EU to understand their needs and workflows
Excellent communication and negotiation skills, with the ability to build rapport and influence decision-makers.
Ability to work independently in a fast-paced environment.
Willingness to travel as needed (mainly but not limited to EU)
Ability to work collaboratively with internal and external stakeholders.
Proficient in Microsoft Office Suite and CRM software.
Experience working in international, cross functional teams and organizations is preferred.
Familiarity with the regulatory environment and compliance requirements in the medical devices industry.
Shares our company values of Impact, Transparency and Trust:
The WARD 24/7 system will have an immense Impact for patients, nurses and hospitals. It will help create a new Gold Standard.
We believe in open and honest communication, both internally and externally and we encourage transparency within our team, fostering a culture of collaboration, feedback, and continuous improvement.
We believe that trust is earned through open communication, integrity, and a commitment to ethical business practices.
If you want to contribute to creating a new Gold Standard for patient monitoring and if working with according to our company values, we invite you to apply.
Application Process:
Interested candidates are invited to send a resume and cover letter outlining their qualifications and experience, plus references, to michael.frandsen@ward247.com no later than October 31. Please include "Clinical Implementation Specialist" in the subject line of your email. Start date for the position is set to February 1, 2024.