IT Operations Manager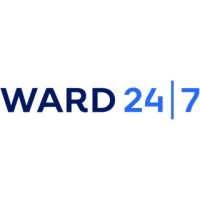 ward247.com
IT, Operations
Posted on Saturday, July 15, 2023
IT Operations Manager

Join us, in our quest to transform patient monitoring
Right now, you have a unique opportunity to make an immense impact in the medical world and grow with a highly innovative MedTech startup.

We need you to help scale our AI driven clinical support system towards many hospitals worldwide to radically transform patient monitoring
What will you be doing?
Your role is paramount for our organization as you will be managing the IT operations of our clinical support system that monitors patients within hospitals.
You will be the central communication hub between our users, who mainly consist of nurses at hospitals, hospital IT-departments, our partner sensor manufacturer companies (hardware providers), and of course our in house development team and QA team.
Your responsibilities are focused around managing the IT operations to ensure our system is always running optimally at every single hospital.
You will be responsible for:
Customer support and bug reports from users
Provision the IT infrastructure with local IT departments

Server configurations
Mobile app installation and settings

Facilitate integration with sensor systems
Managing release and distribution overviews
Application testing
You're the the kind of person who is constantly looking for ways to improve the IT systems and operations by making the processes more efficient. You're quick to learn new things and adapt to changing situations.
Over the coming years we plan to scale our system to hundreds of hospitals worldwide and you will be laying the foundation to ensure we are ready for rapid growth.
Optimally, you have experience with similar applications and are excited to make our system succeed though a proactive attitude. You are able to manage a lot of things at the same time but also have an eye for detail when testing the application. You truly understand software and are able to communicate with our customers as well as our development team, as you will be the connection between them.
You will primarily be working remote but occasionally you'll be required to travel to hospitals worldwide to provide on location assistance.
Who are you?
You have been working as an IT Operations Manager or held similar position for at least a couple of years and have experience with similar software systems (mobile and web).
You have successfully scaled, supported and tested applications.
You're a self-supporting professional who solves problems on the go and proactively communicates with our clients and your teammates and you have an open and friendly attitude.
You possess the following competencies:
Strong communication skills to maintain good relationships with our clients, IT departments and sensor partners
Proactive attitude towards delivering support and solving bugs
Technical expertise with similar types of software applications
Understanding of IT infrastructure (servers, deployment, networking, mobile devices, apps and phone settings)
Experience with testing user interfaces (maintaining and executing test plans)
Fluency in English (and Danish would be a plus)
You preferably have experience in the following software tools:
Jira (Customer Service)
Confluence
What benefits do you get working at WARD 24/7?
Friendly and creative working environment
Progressive company culture – mistakes are chances to learn and are encouraged
Be part of a diverse and multidisciplinary team with many different professional backgrounds
Flexible working hours
Work from home, at our office in Talent Garden Copenhagen or at Bispebjerg Hospital
Who are we?
We're WARD 24/7 – a Copenhagen-based digital MedTech startup on a mission to:
Reduce clinical complications
Freeing up nurses' time for care
Reduce hospital costs
To do so, we have developed medically and mathematically modeled artificially intelligent algorithms that predict clinical complications in real-time.
Together with dedicated engineers, nurses, doctors, and world-class designers, we have created a state-of-the-art clinical support system that will completely change the way patients are monitored in hospital wards.
Right now, we're conducting clinical trials at 2 major hospitals and Denmark and we have many international pilot projects in the pipeline.
We're expecting our clinical support system to be CE marked and launched before the end of the year.
We value transparency and trustworthiness, as we make our impact in the medical world.
Why is now the most exciting time to join?
We are currently in trials for our innovative monitoring solution driven by Artificial Intelligence in two different hospitals in Denmark and we are at the verge of scaling up our solution towards other hospitals and countries.
We are working hard on improving the application based on these trials and are of course making it ready for the commercial world where the key words are scalability, performance, and security.
Apply now! And join us in our passion to drastically improve monitoring of patients both hospitals and at home – and ultimately save lives and reduce complications.
Apply via this site or send an e-mail with a short cover letter and your resume (please attach both as PDF) to Jelle Reichert before the deadline 1st of November 2023.
If you have questions about the position, please contact Jelle Reichert at jelle.reichert@ward247.com.