Antenna Measurement Specialist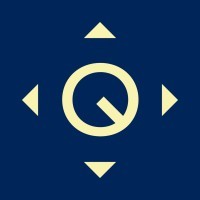 QuadSAT
Odense, Denmark
Posted on Thursday, August 31, 2023
DESCRIPTION
We are searching for an Antenna Measurement Specialist for our RF team in Odense to join our mission to develop autonomous airborne test and measurement solutions that enables precise diagnostics and monitoring of radio spectrum anywhere in the world.
In this role you will get a chance to develop most innovative antenna measurement technologies and contribute to maturing them for market. You can expect to work with test procedures, design experiments and analyze data, document findings in share them with the industry through research publications. We also hope that your knowledge in antennas would get you to be responsible for the antennas we use in our product, be it by selecting off the shelf antennas, cooperate with design partners, or initiate internal designs.
RESPONSIBILITIES
The main responsibilities for this position include:
Development of new RF Test & Measurement methods for antennas, structures, and environments based on unmanned aerial system technologies.
Evaluate the accuracy of the test methods developed based on simulations and by conducting experiments when a prototype is ready.
Grade overall performance of the developed product, prototypes, and methods to contribute to the creation of datasheets and instruction manuals for the customers.
Write 2-3 research papers per year for the major technical conferences of interest and represent the company at the event (e.g., AMTA, EuCAP).
Maintain relationships with universities (support of research, knowledge transfer, use of our product for research purposes).
Evaluate antenna design options (both passive and active) for the product through both parametric evaluation and simulations of the antenna together with gimbal/drone body.
Propose design changes to improve the performance of the existing products.
Assist the software and hardware team in the design of new features.
KNOWLEDGE & SKILLS
In depth knowledge of antenna measurement theories and methods.
Great data processing skills, preferably in Python and MATLAB.
Educational background in Electrical Engineering, Telecommunications, RF Engineering, or similar fields.
Great handling of at least one RF CAD tool for antenna design and evaluation of the effect of the mounting structure
In depth knowledge of a broad range of antenna types and their benefit, as well as experience in designing some types of antennas.
Experience in handling RF measurement equipment, e.g. VNAs, anechoic chambers, etc.
English is our company language, so we expect you to be fluent in English (both oral and written).
You must be eligible for security clearance with Danish Defence.
TRAVEL DEMANDS
Expected 10-20 days travel per year.
OUR DYNAMIC WORK ENVIRONMENT
At Quadsat, you will join a diverse team of innovative colleagues who are impacting the future by changing the game of antenna testing.
We foster an environment where our team members challenge and inspire one another to push the boundaries, both professionally and personally. As we continue to experience high growth, there are ample opportunities for career advancement and skill development as the company expands.
CONTACT
For any recruitment related questions please contact Andrian Buchi at ab@quadsat.com or +45 50272233.