Frontend Developer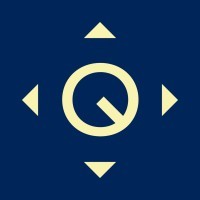 QuadSAT
Software Engineering
Odense, Denmark
Posted on Wednesday, February 8, 2023
DESCRIPTION
We are searching for a Front-end and/or Full Stack Engineer to join our Software Team in Odense.
You will join the software team that develops the underlying platform for Quadsat's advanced technology. We are extending our current SaaS platform to provide additional analytics services to our customers. In this role you will be a key contributor in the scaling of our system.
You will have responsibility and ownership of the Frontend, and as such you will primarily focus on frontend related tasks, including data analysis and visualization. Depending on your competences and desires, backend tasks can be a part of your daily routines as well. You will be involved in everything from designing to testing, implementation, and support.
Ultimately, Quadsat wants someone with passion and drive to be part of our team in our mission to develop autonomous airborne test and measurement solution that enables precise diagnostics and monitoring of radio spectrum anywhere in the world.
RESPONSIBILITIES
We imagine the successful candidate to:
Lead the frontend design and developments.
Design and develop appealing user interfaces for clients.
Develop services for online data analysis and visualization.
Be an inspiring asset to the current team.
KNOWLEDGE & SKILLS
Proven knowledge and relevant experience within front-end design and development.
Extensive experience with with NextJS, React (or similar frameworks) and Typescript.
You have a strong passion to take our solution to the next level and be a part of developing the future of our service.
Experienced in git.
English is our company language, so we expect you to be fluent in English (oral and written).
The team currently works with ASP.Net, C#, NextJS, React, Typescript, Python and QT, so knowledge of these is desirable. Additionally, having experience with UX design is an asset.
OUR DYNAMIC WORK ENVIRONMENT
At Quadsat, you will join a diverse team of innovative colleagues who are impacting the future by changing the game of antenna testing.
We foster an environment where our team members challenge and inspire one another to push the boundaries, both professionally and personally. We have the freedom to make decisions - and the room to innovate. As we continue to experience high growth, there are ample opportunities for career advancement and skill development as the company expands.
We stay young and playful and support one another in achieving our goals. Quadsat regularly host company-sponsored social activities and team bonding events after work to strengthen our team dynamics and relationships.
In the R&D team, you will join a team of driven and innovative developers, including backend developers and robotics engineers as well as specialties in software architecture and product design.
CONTACT
For any role/recruitment related questions please contact Rasmus Hasle on 53871864 /rh@quadsat.com .