Head of Finance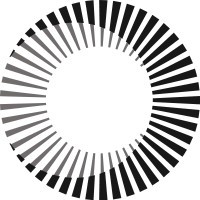 Onomondo
Accounting & Finance
Copenhagen, Denmark · Capital Region of Denmark, Denmark
Posted on Monday, November 13, 2023
Do you want to play an integral part in pinning a Danish tech scale-up on the world map and help start connecting the world of things?
Then join us in Onomondo. Because in all modesty, that's why we're here. Onomondo is a global cellular operator for the Internet of Things, connecting and simplifying services worldwide. Operating across more than 180 countries, our global network infrastructure provides a secure, cost-efficient, and scalable connectivity option. We seek a strategic and analytical Head of Finance to join our Copenhagen office. This role is for a finance expert who thrives in a friendly, performance driven environment and who is dedicated to driving Onomondo's mission forward.
About the role:
The Head of Finance is responsible for crafting robust financial processes and systems that support our rapid growth across the full organization. As a key leader, you will take ownership of financial planning and strategy, ensuring seamless operational and financial functions.
Key Responsibilities:
Direct the financial strategy, planning and forecasts in collaboration with the leadership team
Spearhead the development and implementation of efficient and scalable financial processes and systems to support rapid organizational growth.
Manage and build a strong and high performing finance team, promoting a culture of ownership and accountability, fostering the financial health of Onomondo.
Lead financial operations, including accounting, budgeting, controlling and reporting, establishing credibility and managing strong relationships with external parties.
Drive financial planning by analyzing performance and risks, managing capital requests, and overseeing budgeting processes across the organization.
Prepare detailed reports, both current and forecasting, maintaining a reliable cash flow projection process with a focus on meeting operating needs.
Optimize and manage the finance department's policy and procedure manual.
Ensure legal and regulatory compliance for all accounting and financial reporting functions, overseeing audit and tax functions.
Our Culture:
Onomondo nurtures a team-oriented, winning culture with a friendly atmosphere.
We promote a strong ownership attitude.
Our environment is rich in opportunities for professional growth and we celebrate innovation and dedication.
Bachelor's degree in Finance, Accounting, or a related field; Master's or CPA highly preferred.
6+ years relevant experience, preferably in a tech environment.
Demonstrated leadership ability, confidence, and executive presence – ability to motivate a team.
Strong communication and relationship-building skills.
Proven strategic planning experience at the management level.
Proficient in using finance software and a strong understanding of data analysis, budgeting and forecasting.
Competitive compensation and benefits tailored to life in Copenhagen.
A positive, open and inclusive work environment.
Opportunities to shape the direction of a fast-growing tech company.
… and a long tail of employee benefits including active time classes with a coach two times a week during paid working hours, free bikes with Donkey Republic, ping pong table, fussball, playstation, arcade game and all the mandatory start-up stuff.
About Onomondo
At Onomondo, we are creating better connectivity for everything. By integrating 630+ global networks into a unified core network, we offer a simple, transparent, and flexible connectivity solution for IoT projects. By moving logic into the unified network, we help simplify your devices, reducing data transfers by up to 80% and increasing battery life by 50% in the process. Our platform enhances operational and development productivity with intuitive troubleshooting tools and connectivity integrations. Whether you're developing, deploying, or operating IoT solutions, Onomondo is here to help streamline the process, making connectivity one less thing for you to worry about.
Onomondo currently counts +80 people, +30 nationalities and our last funding round was a €21m series A.