Business Development Representative - Part-time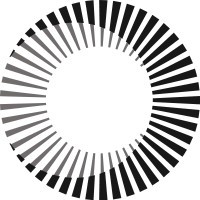 Onomondo
Sales & Business Development
Copenhagen, Denmark
Posted on Friday, October 20, 2023

CREATING BETTER CONNECTIVITY FOR EVERYTHING

Do you want to play an integral part in pinning a Danish tech scale-up on the world map band help start connecting the world of things?
Then join us in Onomondo. Because in all modesty, that's why we're here!
We champion connecting IoT devices globally to Clouds.
Meaning we solve tele-challenges - with tech.
Simple, global, impactful, delightful and highly scalable tech.
We're just about 1% done and we got Maersk, Bosch, Carlsberg and many more onboard already.
Now, we're scaling to conquer the remaining 99%...
… and we would love your talent, skills and experience on that journey!
ABOUT THE ROLE

As a Business Development Representative at Onomondo, you will play a crucial role in our sales process by identifying and qualifying sales opportunities generated by our dedicated Market Research team. Your primary responsibility will be to execute multi-touch and multichannel outreach to assess and qualify these leads, making them ready for our AEs to close.
While technical expertise is not a strict requirement for this position, it provides an excellent opportunity to lay the foundation for a successful career in high-tech sales. There is a path for career growth within Onomondo for the right candidate that is willing to learn and work toward that goal.
Therefore, Onomondo's Business Development Representative is a salesperson in training. Depending on your performance, qualifications, and internal openings, opportunities for growth into other departments may also arise.
To succeed as a Business Development Representative in Onomondo you will be expected to:
Master the Onomondo products and messaging.
Learn the tools necessary to be successful: profiling tools, Sales Automation tools, CRM, scripts, sequencing frameworks, product info.
Establish strong relationships with your colleagues in Account Executive, Enterprise, RevOps, Customer Success, and Growth teams.
Seize every opportunity to learn about the market and our business.
Stay creative when executing multi-touch and multichannel sequencing campaigns, including email prospecting, LinkedIn prospecting, video prospecting, and cold calling.
...and meeting, or exceeding, your monthly Targets.
To excel beyond this role, you will be expected to:
Continuously enhance your core skills and expand your product/industry knowledge.
Not only meet but constantly exceed your monthly Targets, and maintain the momentum to do so.
Develop a deeper understanding of the duties and responsibilities of an Account Executive (or any other department you envision yourself growing into).
Collaborate with mentors to establish goals that position you for potential promotion.
TO BE CONSIDERED YOU'LL NEED TO:

Be eligible to work in Denmark.
Have prior business or sales development experience in a Tech / SaaS company.
Be proficient in written and spoken English.
Be available to work from Onomondo HQ in Copenhagen at least 3 days per week.

ADDITIONALLY IT WOULD BE GREAT IF YOU HAVE:
Experience in working with HubSpot (our CRM system).
The ability to self-motivate and work autonomously.
Curiosity, passion and energy. Loads of it, please.
The ability to persuade and quickly build trust relationships with prospects.
Proficiency in additional languages.
And of course, you're keen to learn about tech, IoT and the possibilities it provides for people and the planet.

HERE IS HOW THE PROCESS PLAYS OUT:
Submit an application including a 1-page CV and up to 400 words Cover Letter showing that your skills and experience match this job.
Answer a behavioural and personality 30-minute test called Bryq.
Submit a 1:30-minute long video recording explaining why you believe you are a great fit for this role.
First interview (with a role-play exercise).
Final Janitors interview (it's what our C-level team calls themselves).
Starting date: ASAP.
WHAT'S IN IT FOR YOU?
Our current HQ is a 2000+ sqm start-up heaven in Copenhagen by Islands Brygge.
We have a catered lunch (with vegan-friendly options). We have an awesome snack bar and a fridge that's always full of good stuff for any occasion. That's all free of course.
We have our own active time classes with a coach two times a week, that is free and is happening during paid working hours (yes, you get paid to stay fit).
Dog-friendly office!
Soundboks, ping pong table, indoor frisbee golf, playstation, arcade game, and all the mandatory scale-up stuff.
Free bikes with Donkey Republic.
And most importantly, we have a lovely bunch of Onomondians who just looooove to spend time together; working, relaxing, gaming, working out, partying and… well… the list keeps expanding!
ABOUT ONOMONDO
At Onomondo, we are creating better connectivity for everything. By integrating 630+ global networks into a unified core network, we offer a simple, transparent, and flexible connectivity solution for IoT projects. By moving logic into the unified network, we help simplify your devices, reducing data transfers by up to 80% and increasing battery life by 50% in the process. Our platform enhances operational and development productivity with intuitive troubleshooting tools and connectivity integrations. Whether you're developing, deploying, or operating IoT solutions, Onomondo is here to help streamline the process, making connectivity one less thing for you to worry about.
Onomondo currently counts +80 people, +30 nationalities and our last funding round was a €21m series A.

More info: www.onomondo.com

Follow Onomondo on LinkedIn